The long awaited trip finally came! For those who already know our story, you know that this trip has been in the make for about three years. When we fist got married, we bought tickets for the following year. We had to cancel the trip because Tanner decided he wanted to make his debut in the world. (Which he came at the perfect time!) So we bought more tickets, because we knew he would be a year old and could leave him with one of the grandparents. So December 26th we drove Tanner up to Beaver,UT to pass him off the Grandma and Grandpa Taylor. He didn't even care that we were leaving, which was a relief for me. It didm;t hit me until we saw him on Skype that night that he was away from me..it made me cry! So let me tell you about the trip, normally I would use pictures from our camera to show our amazing trip, and trust me we took amazing pictures, but it was stolen after 10 days of the trip. So I am going to use the internet!
Day 1
Left Las Vegas at 5 am and flew into Panama and enjoyed Panama city for 10 hours. We took a free shuttle to the mall, where we left the mall and walked around. the traffic was CRAZY, absolutely no organization. We had some delicious Creole food, it was delicious! It is an expensive country. We also ate a lot in the airports, since we were there for a while. We then got back on the plane and landed in Guatemala City at 10 pm. We got to our hotel and passed out. We tried to sleep on the plane, but it wash;t the best sleep, since we were finishing up the flu. We also sat next to a very interesting lady. She was going to Peru to "find" herself, but she didnt speak a lick of spanish, nor had any idea where she was staying or doing there. That was the most normal part of our conversation with her.
Day 2
Hello Guatemala!!! We had a package we needed to drop off for an elder who was serving in the area we were going, so we went to find the mission home.( Come to find out after a long walk that it was only 5 minutes from our hotel.) The mission office moved but the mission president didn't. So we went and visited with the maid, who was there when Ty was there, so that was a lof of fun for them to catch up. I was impressed that he remembered so much. We then tried to find how expensive it would be to get to Antigua and every taxi said it would be about 250 q, which is about 33 dollars. We did not want to pay that to get 45 minutes away. A nice christian over heard us and took us to a bus that took us to another bus that took us to antigua, it cost us 18 q which is like 2 dollars. We rode on a chicken bus and it was so much fun. We arrived in Antigua and met a nice man, Juan, who owns a spanish school (we found out there are like 100s in Antigua, which would be cool to do at a later date.) He then took us to a family's hostel and that is where we stayed the first night. It was so cute! It cost us 20 dollars. We then walked the city. We had some delicious chicken, chorizo, and other meats, plus orange and papaya drink. Then we had some delicious pastries. Here are some pictures of Antigua (from the internet):
http://www.my-world-travelguides.com/antigua-guatemala.htm
panaramio.com
http://www.hostalelmontanesantigua.com/index2.html
feelguatemala.com
http://ethicsofglobalization.wordpress.com/2012/10/08/the-culture-of-guatemala/
Woke up in Antigua, and Ty helped the hostel create a Facebook, email account, and Air B&B account. We left for the day and got an almond, banana pastry and fresh orange juice. We then asked some people what was the thing to see in Antigua, they told us Las Cruces. We hiked up there and it was a beautiful view. We also met an awesome Canadian couple, Alexander and Juliane. We then hiked down and found our hostel we bought on AirB&B. It was so cute! just a cozy place. We then made sure we knew where church was, which lucky for us was only 200 yds away from our hostel. We went home, took a nap and then walked the city again. It was amazing how many weddings and parties there were! We later found out that every Saturday is a giant celebration. We ate good food: vegetarian tostada (yeah that was my first time even hearing about a tostada not having meat!) roasted lima beans, yummy tacos and gringas, fresh arroz con leche and Ty's favorite Shuco (chorizo, logoneza, hot dogs, guacamole, onions and sauces.) At this point I was almost out of mom mode. It is hard to leave that mode, when you have been in it for the past year, but it was a good thing to have a vacation with out Tanner. Here is some pictures of Las Cruces:
http://casacapuchinas.com/
flickriver.com
We ate a delicious breakfast made at the hostel, tamales. Then we went to church and as we were sitting there, an older couple, the Kirks, comes in and we begin talking with them. I mentioned how I served in Taiwan and she asked if I knew her daughter in law, Jade Ozawa, well I just so happen to know her, and informed Sister Kirk that her son was my MTC teacher. Pretty crazy how small the world is! We then walked back to another hostel and dropped our stuff off. We literally finished walking the whole city. We went and saw some beautiful ruins, ate fruit, was introduced to marimba. Marimba is a cool xylophone type music and as we were listening to it, a lady was walking around trying to find anyone to dance with so I told Ty we should join her. So we did, we went up and danced with her and her partner. We are on a lot of gruatemalan's phones and we got applauded, it was fun! We went to a Cacao museum, where you could make your own hot chocolate and chocolate. We just decided to try the chocolate tea (aka watered down hot chocolate), mayan hot chocolate and pinoli. It was delicious!!! We then skyped with Tanner! BEST THING EVER, THANK YOU SKYPE! He punched me, and gave me kisses, again, best thing ever!!! We saw clowns as we walked, and ate at a thai restaurant. We also walked the market and holy crap it was expensive, so Ty would joke with the locals that "everything is doubled in Antigua." They also loved his jokes about rich men and making fun of them.
en.wikipedia.org
antiguadailyphoto.com
brickovencoffee.com
Got on a bus to go to Coban. Coban, is where Ty served. It was amazing to see how much Ty remembered from 5 years ago. On the way to Coban we drove through some of Ty's area. It was so cute to watch his face light up as he told me about different places and people. We learned about a 10 year was that was in Guatemala and how horrible it was. We met a lady who had been traveling for the past 8 months and a guy from CA who ran a kitchen in Lanquin, which is next to Semuc Champay. As soon as we got to Coban we walked around and I saw a treat that I loved in taiwan, so we stopped to get one and I got to speak chinese, because they were from Taiwan!! We were planing on staying with Ty's friend Jamie, but that didn't pan out. So instead we went out and walked the town with them. We saw where Ty stayed as a missionary and found out the family below them had a son get baptized and is now serving a mission. There was a race that was going on and it had tons and tons of people. It was funny. It was new years eve, so we went to a mayan cathedral and looked at the city, plus it was lit up completely with candles, all the way up the stairs. We then went out to eat and ate delicious meal of meat! This hotel we found last minute, was Ty's favorite, because it had one of those rain showers..it was nice!

This is where we ate most of our food:
turismoguatemala.blogspot.com
Day 6: Tuesday, New Years
We were awoken at midnight from the never ending fireworks that went pop pop pop until maybe 5 am? so loud! It was a fun experience. We then woke up and made our way to Semuc Champay. We rode on a micro bus and watch this guy hit on a chick, but it was the most weird thing in the world.he just held out his phone with his phone number and would stare at her. It was so weird, but later, like after 2 hours he talked to her and got her number. On our way to Semuc, we also met a newly married LDS couple. We swam in Semuc, which was beautiful and fun! It was so beautiful!!! You start at the top and make your way down by swimming. The way we travelled in, was the way we travelled out: in the back of a truck. We then had to take the last micro bus, which was completely full so we sat on top. We once again had many pictures taken of us by the Guatemalans. We then ate with a Que'che family. They had the best chilis. We then drove back to the hotel with the LDS couple. Ty went to Jamie's house and then went and saw the Yat family, I was feeling really sick, so I fell asleep at the hotel. I want to take a moment and explain the travelling way of microbuses...they stuff EVERYONE in there...EVERYONE. One time I had people sitting on either side of me, in front of me and on my back. You can barely breathe...but yet it is the experience.
nytimes.com
yayiamkelly.blogspot.com
journals.worldnomads.com
vivalatinamerica.com
ciudaddeguatemala.olx.com.gt
We woke up and met up with Jamie. We took a micro to the jungle, and once we got there we bought some rice, beans, cup of noodles, tomatoes, onions, and snacks. We also bought Ty his first coconut!! So we hiked in about 30-40 minutes and stopped to eat some of the coconut, so delicious! We got our first glimpse of the lake. We then hiked another 45 minutes and got to our destination. I was still feeling really sick, so i went down for a nap. Ty and Jamie went swimming. They had diving, breath holding and jumping the furthest contests. I woke up and joined them. They were literally swimming with the fish of all sizes. They were biting them and hanging out around them. We heard howler monkeys as we were sitting there enjoying the view and saw turkeys jumping in the trees, from branches to branches (later we found out they were not turkeys just some big bird.) We then ate dinner (that Jamie cooked.) mexican rice, beans, coconut (roasted), and cup of noodles. We met two french men who ate spaghetti and cup of noodles and potato chips. There was a family waiting for the stove, but we had no idea. So when they came in we gave them the rest of our bread, rice and beans so the kids could eat. Then we went back to the lake and saw fire flies and a beautiful nights sky. Funny thing about the place we were staying, the keeper must have had a bad run in with foreigners, because he did not like us. He kept asking us if stole things like a pillow or his tomatoes. He also lit a candle for the guatemalan family when they came in but we did things in the dark. Made us laugh. I was awaken in the middle of the night by howler monkeys, it was cool! oh also, it was so cute watching the kids and how they were just like Tanner. Speaking of which, I realized how much I was missing that little man!
luatani.blogspot.com
skyscrapercity.com
alicebastiaan.nl
Day 8: Thursday
As soon as they woke up, Ty and Jamie went swimming and had Tuscans fly over them. We hikes the hour or so back out and took 4 microbuses and a mini ferry to get to peitan, which is where our camera got stolen. It was my fault I put the camera in the side pocket, so it was easy for me to grab it out and take pictures, but since we went from micro to micro, they throw your stuff from bus to bus and it is an easy grab out.... I just wanted to say to them, "take the camera but leave the sd card." When we got in to Peten we took a little tuc tuc to Flores which is a part of Peten (those were the the most fun to ride in!) We had some fruit juices, burritos and fried tacos (they were like taquitos.) We then took a taxi to our hotel in El Remete, which cost us an arm and a leg because it was night and raining. There was no address to where the hotel was, so we had to go from place to place to see if they knew where it was. When we finally found it, it was perfect!! It had a hammock in front, a broken tv and a beautiful view!
gabrielthevagabond.wordpress.com
our view:
tripwow.tripadvisor.com
hotelasgardenias.com
Day 9: Friday
We woke up and decided we wanted to hitch hike in to tikal, which was maybe 15 minutes away. So we held out our thumbs and this couple from virginia gave us a ride. They had a cool story. The husband is from Chili and they decided to quit their jobs and move to chili. So they made a huge trip out of it. They started in Virgina, went up through Canada down through Washington, California, Vegas, Mexico and so on. They are making it like a 4 month vacation. It was a blessing they did not charge us, because we got to Tikal and it cost us all the money we brought minus 50 q. We thought we would need all of the 50q to get back home, if we couldn't find a free hitch hike. So we saw the beautiful ruins in Tikal. It was so amazing walking the grounds and thinking what the people looked like and how they lived who built the ruins. We also got to see two types of monkeys and other animals. We enjoyed some yummy coconut, hiked a little, but most of the temples were closed to hiking. We did get to hike one of the temples and it was tall enough we could see everything, what a sight! We took lots of pictures with our minds, it became our joke, because we were so used to saying "take a picture of this." We then caught a bus back, which only cost us 30q (such a blessing!) and pulled out money from a hotel so we could get to Flores and pull out more money. In Flores we had a delicious meal of meat!!! It was I wanted from Guatemala. The refried black beans, were really heavy on my stomach, so it was a nice break. It is interesting that they eat the same thing breakfast, lunch and dinner...I feel like it has to get boring. Also any salsa is call picante and they are all delicious, but how do you ask for a certain type of salsa if they are all picante? We then got back on the bus to head back to Remete, met a Holland couple who worked in a casino and have been dating for years. The driver was telling us about how he lived in America illegally and had a yard business, when he was working on a lawyers home and paid for it all up front because the lawyer said he would take care of the paperwork to make him legal. As soon as the home was done, the lawyer told him he was useless and called the police. I dont agree with being in our country illegally, but I dont agree with the lawyer either. Then we arrived back in Remete and enjoyed some yummy ice cream!!! Before we left to Remete, a woman told us we should never pay more than 10q a person, per way, that was such a blessing because they tried charging us 25q a person...they always tried to charge us more because we were white, thank heavens my husband is amazing at spanish!!! It was a blessing because this ma was trying to tell us we would never get it cheaper than 30q, and she over heard that and pulled us aside to tell us he was a liar, and he was, because we never paid more than 10q!
altiplanos.com.gt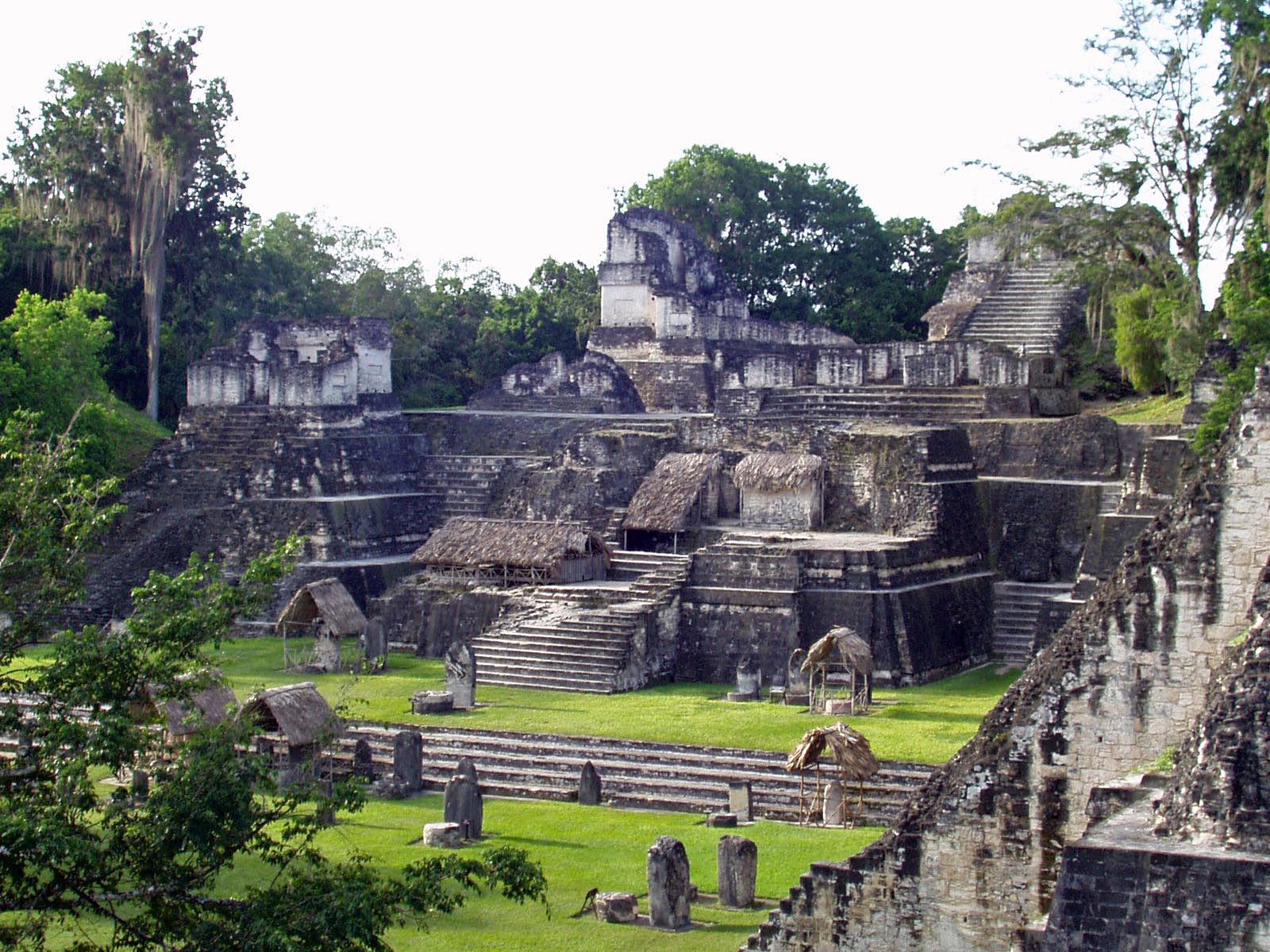 thelivingmoon.com
duplooys.com
nohaybronca.wordpress.com
overvacation.com
Day 10: Saturday
Hands down my favorite day! So, we were trying to decide whether to see one of Ty's old cooks or drive three hours to a beach in Belieze. We decided to see Amalyia and her family, BEST DECISION EVER!!! We showed up and we see her grandson, who does not recognize Ty, but then he grabs Amalyia and she began to cry when she yelled "Elder Taylor." We saw older pictures of Ty on his mission and then we asked if we could take them to the market and pay for everything to make Ty's favorite meal and we would invite her family and the missionaries. She said she would love to! So we went to the market and got everything to make the meal and then we bought her a bunch of rice and beans for her home. It was fun making the meal and talking with them and dancing and just being with them!!! They were so funny. We learned to make coconut rice and beans, flour tortillas and a yummy chicken. It was probably the best meal we had! So delicious. We spent most of the day with them, so by the time we left, we just went home. It was so fun watching Ty with them and seeing how happy he made them and vise versa.
Day 11: Sunday
We arrived in town to go to church, we bought some delicious pineapple for breakfast. When we arrived to church, I saw an elder from a distant and thought, holy crap! He looks just like an elder I served with, I thought there was no way possible they were related, but turns out they were brothers! Who would have guessed it? The sisters we had over for the lunch we made yesterday, were at church too and it is funny that one is from lehi, just blocks from where we live and the other is dating a guy in SLC. We were able to make their lives a tad bit cheaper, by bringing back stuff for them. Church was great, it was cool to watch families get up and bear their testimonies together! I guess it is a thing they do down in Guatemala. We got to skype with Tanner, man did i miss that little one. We walked around Flores and put our feet in the water then called it a night.
Day 12-13:Monday- Tuesday
I kind of forgot to keep record of these days, so I am not sure when everything happened. However we got to see beautiful fireflies at night in Remete, near our hotels, thousands of them. It was so beautiful, because they were in a field in front of the lake. We walked around Flores. We ate delicious ice cream. We went shopping for gifts and guy Ty some super awesome shoes! They are my favorite!! We ate raw cashews..yummy! We took a 10 hour long bus ride, which so happen some ZLs were also taking. We walked around Guatemala City. It was so interesting how Ty kept running into friends when they actually lived in another city, but were here for the shopping. We had some great meals. We were going to go sit in the pool at night when we arrived back, but the water was cold and the hot tub was a giant ice bath, so no thank you. We did go swimming our last day though, well Ty went, I laid out and pretended to get some sun. It was such a great trip, I am glad I got to do it with my best friend! He got to eat all of his favorite foods and introduce them to me.
Day 14: Wednesday, headed home.
I loved Guatemala but I could not wait to get home and see my son...even though we had to wait another 3 days to see him, it made me excited to know it was soon! The flight went well and we had no weirdos by us. Thank you to all who helped support this trip!